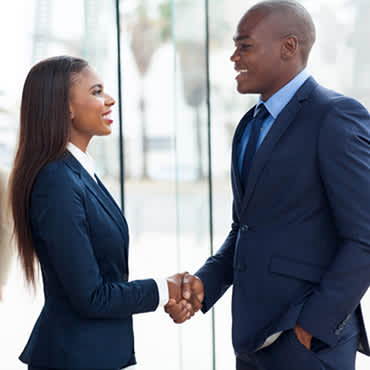 We are a leading IT Company in Abuja, Nigeria that harnesses the power of technology to develop innovative solutions to aid organizations' employee productivity, automate their processes and create systems that boost efficiency.
Our in-house experts are organized into strategic teams for optimum performance as well a comprehensive partner ecosystem. Our domain expertise is built on years of experience that cuts across different industries and a well-grounded understanding of the Nigerian terrains. Our organizational structure is domain led and our in-house experts are internally trained in capacity building in relevant areas to readily ensure quick response and predictable outcomes.
With relevant technology know-how and in-depth industry expertise and innovative financing mechanisms, we also offer our clients a full consultative-based approach in order to identify the needs of our clients and help build highly innovative and efficient solution across the entire enterprise value chain.
Delivery of expertise across several top public and private institutions
Our recent software application projects and portfolios
What our clients have to say about us
"While they provided managed services for us, we had 24/7 support, 99% up-time with cost effective solutions for all our IT needs in fast response"
Emi Umenyiora,
Henscott Solicitors
The organisation is made up of committed and intelligent personnel, who are creative, and contribute useful ideas for the effective operation of our institutional portals
Prof. Vincent Okore,
Vice Chancellor, Caritas University
"With the services of DreamLabs, a  seamless computerized examination process was introduced to replace the conventional process in Kwara State Civil Service"
Mrs Modupe Oluwole,
Head of Service, Kwara State